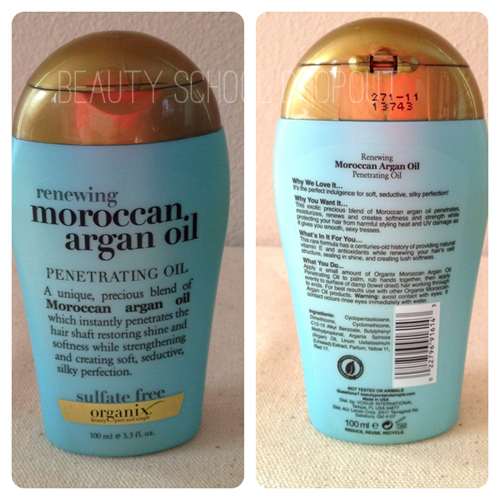 Hello girls! I'm Yen, how very nice to meet you. Jenny and I have decided to come together and turn this into a collaboration project. I am really excited to be here and hope you enjoy our blog.
So, my local Safeway was having a buy one get one half off on selected Organix hair products and I picked the Moroccan argan oil shampoo and penetrating oil. Now, I don't know about you, but the shampoo really doesn't help my hair, it actually makes my hair more dry than it already is. The penetrating oil?
AMAZING!!!
It made my hair incredibly smooth, shiny and so so soft. On top of that, the smell of the product is amazing and even after it dries, the smell still lingers.
At my Safeway, original price is $7.99, but when I went to my local Albertsons the other day it was priced at $6.99. I highly recommend trying this product especially when they are on sale or have the bogo deal.