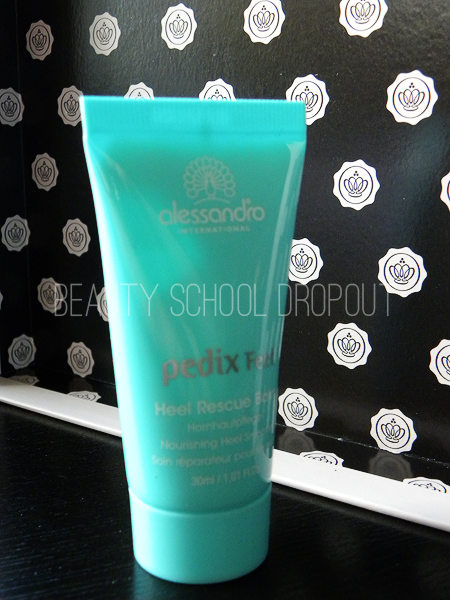 My feel gets dry easily from wearing flip flops practically year round and lets face it, I
do not
wear socks.
EVER.
I feel like they suffocate my toes. Silly I know. I've tried lots of foot lotions in the past, which do work if I'm consistence in applying every night, which I don't after a week. Like I said, I just hate wearing socks. I do get pedicures from time to time whether at home or at the nail salon. I'm always up to try new feet products for my disgustingly dry feet, so when I received some as a sample, I was excited to try it.
The ultimate savior for rough, dry feet! This luxurious cream, enriched with MarinaVital complex, helps prevent the build-up of hard skin with long lasting results. The soothing and effective combination of shea butter, allantoin and tea tree oil provides intensive protection and nourishes skin, leaving it soft and supple.

Benefits

Prevents the formulation of callus
Deepactingcare
Nourishes dry feet with the exclusive MarinaVital® complex and essential oils


Just like all foot creams and lotions, it has the peppermint-like scent, but I feel like this one is a lot more mild than most. I wish the lotion was thicker to really get into all my nooks and crannies. Overall, it was okay. I wasn't very consistent in using the product, but after one use, I did feel like my feet was a little softer. Would I purchase? No. I feel like you can get a cheaper and equally as good product from your local drugstore.