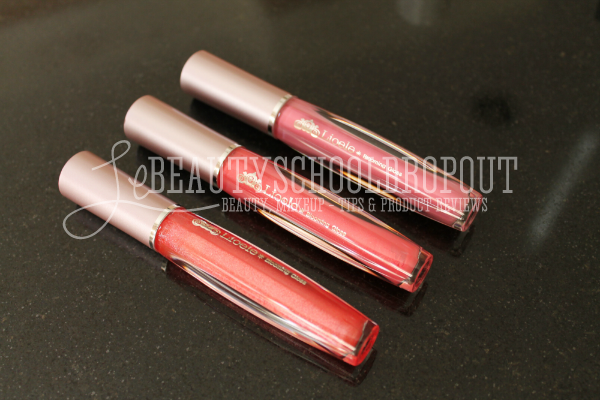 *from top to bottom: Vanilla Pink, Flower Pink, Orange Sherbert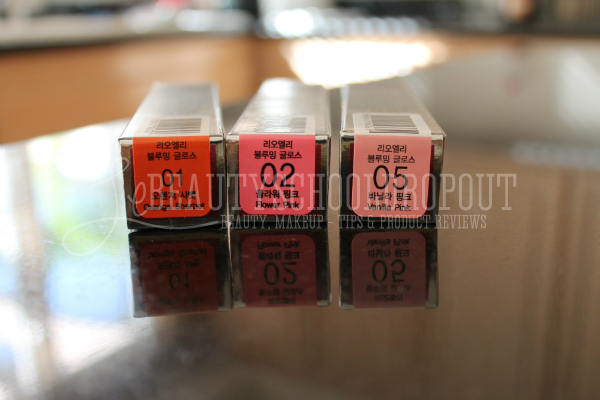 Hello everyone!
So here is my review on the Lioele Blooming Glosses. I ordered three of these pretty lip glosses from
Cosmetic Love
a little while back. So while testing out these lovely glosses...I sadly had a tragic allergic reaction to them. *cries* However, being the trooper that I am I still decided to wear them a bit and give y'all a review. :) After all, just because one super allergic girl can't wear them, it doesn't mean the rest of you girls can't enjoy them! So here we go...
The colors are sheer and pretty and I especially loved the Vanilla Pink (top) and the Orange Sherbert (bottom). They go on sheer and oily, but not in a bad way. Only a little needs to be applied to get a really glossy effect. They also smell like
lychee candy heaven
. It reminds me of those fruit jelly cups from the Asian supermarkets that I used to eat when I was a kid.
I would definitely try these if you love sheer glosses. Hope you all will have fun trying these!
Xoxo,
Jenny