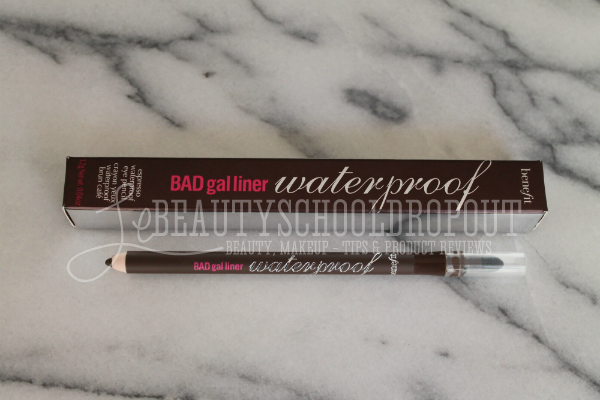 Hello everyone,
Today I will be reviewing
Benefit's BADGAL liner waterproof
in espresso. For many years of my life I have always stuck to black eyeliner. However, recently I discovered that brown eyeliner gives me a more natural and softer look, a look that I have come to appreciate over the years. This eyeliner retails for $20, which is a bit expensive for an eyeliner in my opinion. I love the color of the eyeliner which is a dark brown that leans a bit red. It goes nicely with my dark brown hair that also leans a bit red. The liner also comes with a smudger which is nice. Downside of this liner is that it doesn't spread easily and the line really doesn't last very long. I use this to line my bottom lash line and it won't stay past three or four hours. I've used it a few times, and more often than not, the color fades away or starts to smudge. Overall, I wouldn't purchase this eyeliner again except for the color, and will hunt for a cheaper version with better staying power. Swatches of the liner are shown below.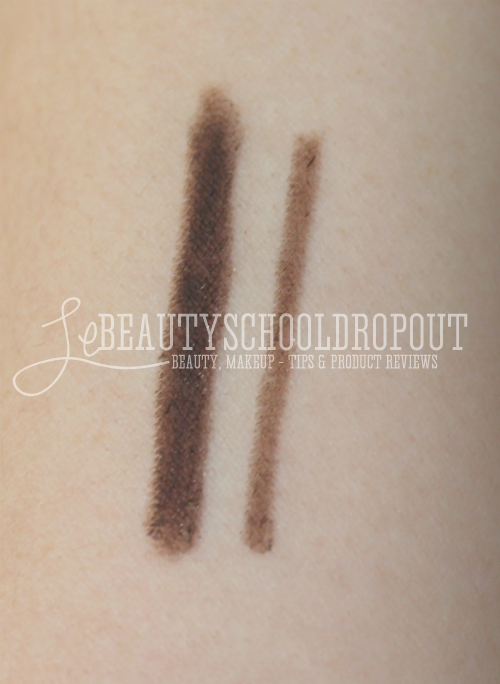 Have any of you found a HG brown eyeliner? If so, let us know!