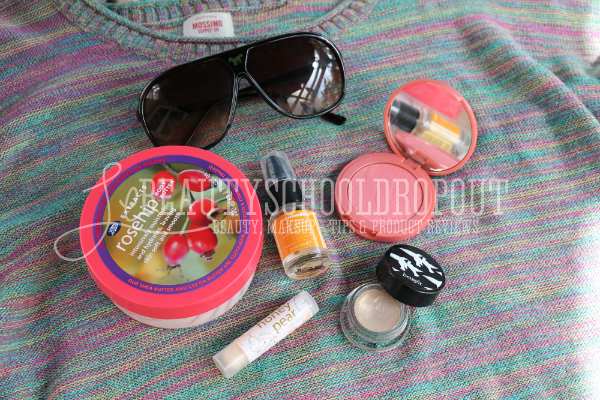 Hi everyone!
Here are a few of my cant really live without September favorites. First off, it's October now but it's been baking hot here in California, which is why I can't live without my ten dollar cheap pony glasses that I got from a store called
Buffalo Exchange
at The Lab Antimall in Costa Mesa. It seems like the older I get, the less I am willing to pay hundreds of dollars for super expensive clothes and sunglasses. These babies get the job done without breaking the bank. Also, I have also been shopping at Target a lot lately. Have you seen their Mossimo line for
Target
? It's great! I can get all of my clothing for less than thirty dollars a piece and still look simple yet stylish. In addition, I've also been using this Rosehip Shea butter from the Boot's Target line as well. It just smells sooo good like fresh roses and I love it.
Next, I really can't live without my
Ole Henrikson Truth Serum
. It's so nice for brightening and evening out those sun spots I've accumulated throughout the years. I was so excited to get it in my last Glossybox. Also, I have really dry skin which means I also have dry lips. Therefore I always stock a few lip glosses in my purse. My current favorite is this all natural chapstick from
PetiteThrela
, a natural body and skin care store from Etsy. The chapstick is so moisturizing and I like how organic it is.
As for makeup, I am really loving my
Benefit Creaseless Cream Eyeshadow in Farenheit Fab
. The color reminds me of pure gold bars, except painted on my eyes. I wear it in the day, or at night when I want to play it up with some smoky gray shadow. Finally, I love my
Tarte Amazonian Clay Blush in Blissful
. It's an easy pretty peach color that I can wear every day.
So there you have it, my favorite September items. Thank you so much for reading! :)