Hello girls,
Today I will be reviewing the new lipstick shade Vintage from
Hourglass Cosmetics
. While wandering the aisles of Sephora the other day I stumbled across this cosmetic line with the most gorgeous lipstick shades. I've never heard of the cosmetic company Hourglass until now. The company specializes in high end cosmetics that are both anti-aging and luxurious. I instantly fell in love with this deep rose shade lipstick. Not only is the formula creamy and hydrating, the color is so natural but opaque enough to show up nicely on the lips. It's great for my minimal makeup days. Although this lipstick didn't last all day, but it feels so nice on the lips that I don't mind reapplying it once in a while. The bronze lipstick case feels heavy and looks unique. Also, there is very little scent to it which is nice if you have sensitive lips. At $30 a piece, these aren't cheap, but they're definitely worth buying if you find a shade that suits you. Swatch to follow.
A silky, richly pigmented formula that defines and shapes the lips as it moisturizes. This light as air formula immediately hydrates and softens lips for a luxurious feel and subtle shine.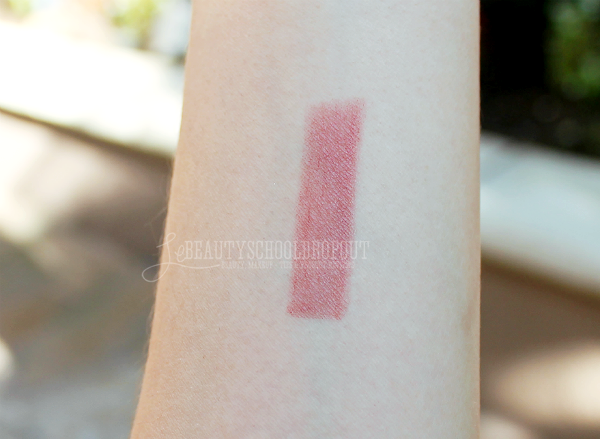 Thank you for reading. <3