Hello girls,
I hope everyone is having a good Monday. So, Yen and I decided to do a what's in our bag post and show you some goodies that we carry around in our bags daily. Here is my beloved
Michael Kors Grayson Satchel
in medium that I got a while ago. Although it is light colored it has still held up pretty well and it's just a perfect size.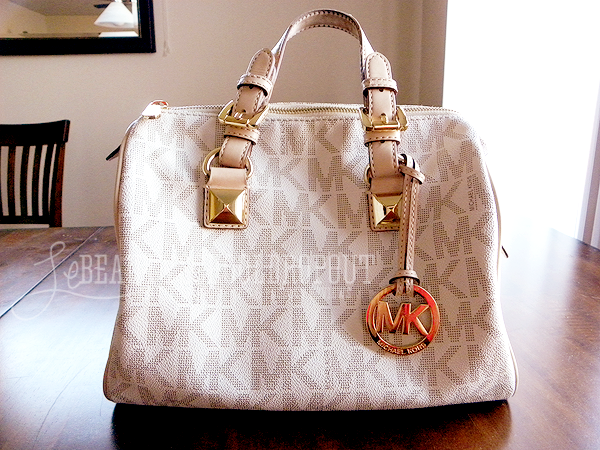 I also wanted to show you this smaller wristlet from
Deux Lux
that I got from my first bag at
Little Black Bag
, a online shopping and trading website. I really like them because they have
great
customer service and a pretty good selection of handbags, jewelry, and even beauty products.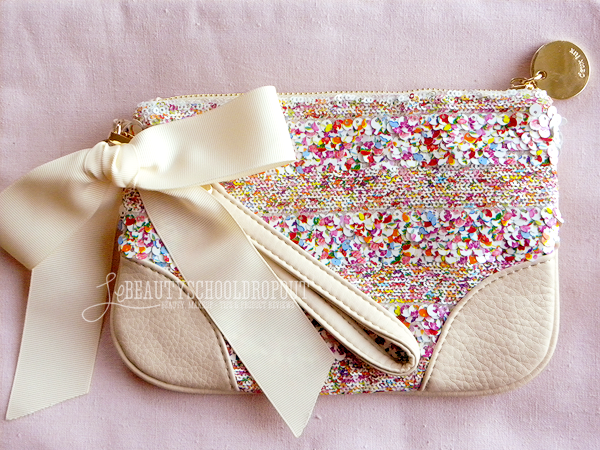 Now onto the inside...
I always carry around some form of lotion because I have such dry skin. This
Rose Hand Cream
from L'Occitane gives me a bit of luxury and keeps my hands hydrated at the same time. Next, I have some floral tissues from
Forever 21
(the floral ones aren't on the website anymore, but they have cute Hello Kitty ones!). In the middle is my
Benetint Lip Balm
that I like to apply just to give my lips a bit of color and hydration. On top of my lip balm is a sparkly wing ring that I also got from Forever 21. Finally, on the right is my
Revlon Lip Butter in Peach Parfait.
I looooove this lip butter. It's just a subtle, shimmery peach lipstick that is perfect for any occasion. I recommend getting cosmetics at CVS because they have a good return policy when it comes to makeup. I hope you enjoyed this post, thank you so much for reading, and please don't forget to enter our
first ever beauty giveaway below!
:)