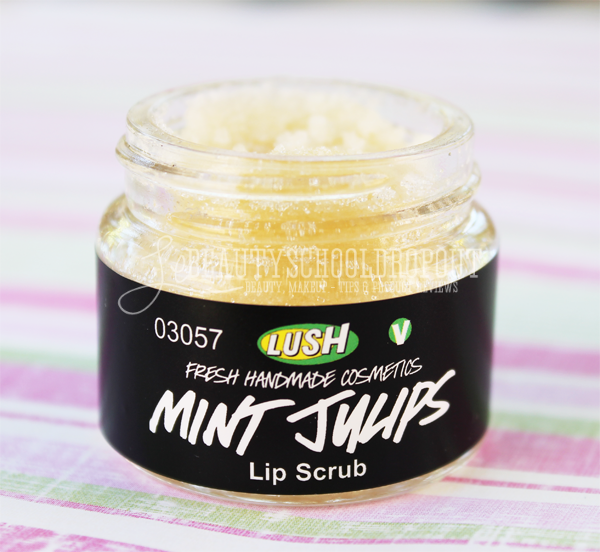 Hi everyone,
I'm back. :) It's so cold outside and I don't have a winter coat, so I've decided it's more of a stay inside and drink hot cocoa kind of blog day. So here goes my review on
Lush Mint Julips ($10)
lip scrub. During the dead of winter I purchased this little pot of gold that tastes like mint chocolate chip. It's a sugar scrub for dry lips and it works like a charm. All you have to do is wet your lips and scrub away. For anyone who has dry skin or just wants to have smoother lips before lipstick application, I highly recommend this product. At ten dollars it is pricey, but it smells and tastes nice and it comes in a handy dandy travel friendly glass pot. Also, a little goes a long way.
Just like the scrumptious cocktail served in hot southern summers, Mint Julips is packed full of fresh peppermint and sweet castor sugar. Peppermint is responsible for that 'tingly feeling' you get after brushing your teeth or using lip balm, so we thought it would make a perfect addition to our lip scrub! Plus, it makes Mint Julips tastes like a big, creamy bowl of mint chocolate chip ice cream.
Yum.