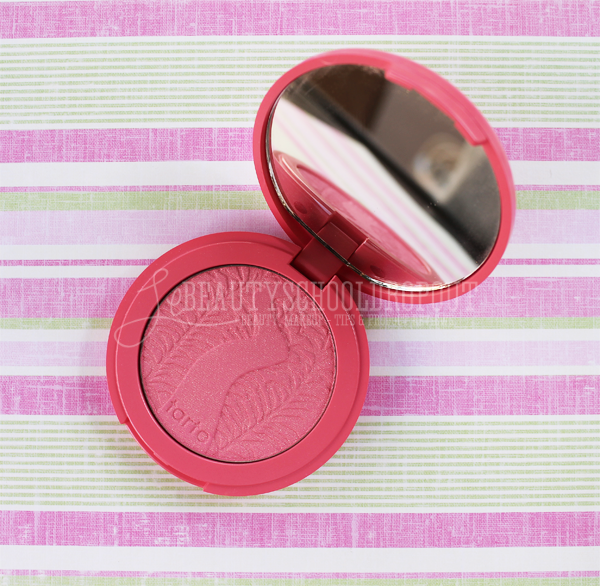 Hello everyone,
Yes this is another Tarte post.. I just can't get enough of Tarte products, they're just so deliciously irresistible! Anyways, onto the newest piece of my collection of their Amazonian blushes. This time I opted for a warm pink blush called
Fearless
. I saw this blush as part of their Journey to Natural Beauty kit and decided to order it on it's own through Amazon.
It's a beautiful warm pink with flecks of golden sparkle. I love it. I am so happy. It almost reminds me of The Balm's Frat Boy except there is no peach to it, instead just perfect, all by itself pink. This one layers on faster than say Achiote so a light hand is preferable for a sheerer wash of color.
Look how it sparkles...ohhhh......