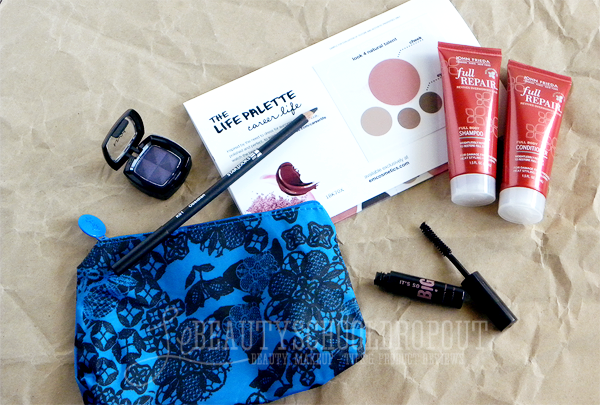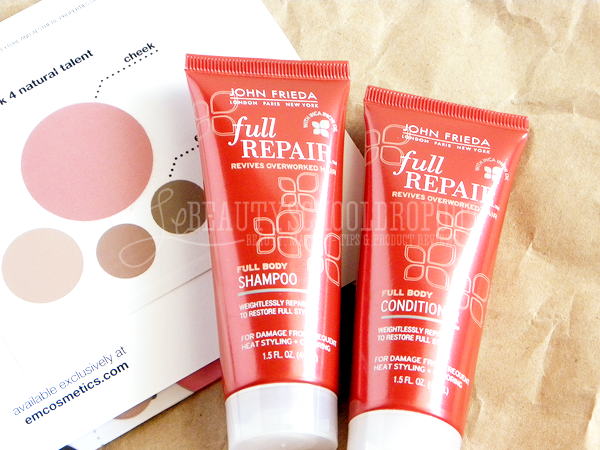 It's So Big Volumizing Mascara
retail $19.99 // I have pretty short lashes and the mascara didn't do too much for me.
John Frieda Full Repair Full Body Shampoo
&
John Frieda Full Repair Full Body Conditioner
retail $6.59 each // LOVE this set! I've seen them in stores, but glad that Ipsy sent me some samples instead. It smells really good and it makes my hair incredibly soft while I shower and the following day.
NYX Single Eye Shadow in Deep Violet
retail $4.50 // I'm not very adventurous in my color choices and this deep violet is sort of outside my comfort zone, but nonetheless, it's a pretty color. I haven't worn it out yet, but it'd look nice as a smokey eye or in my case, turn it into a eyeliner.
Starslooks Kohl Eye Pencil in Obsidian
retail $12 // I haven't used eye pencils in YEARS! I love how dark the color is and the staying power was so-so.