Hello beauties!
September Sample Society's Box has dropped and it is great! It's been a lucky few months of beauty boxes because it's just been one superb box after another. This month's box features a beautiful vintage style hair piece from Deepa Gurnani and a four-step skin care regimen. Because good quality skin care can get so expensive, I am always so thankful to get skincare items in my beauty boxes. For fifteen dollars a month, Sample Society really blew it out of the park for me.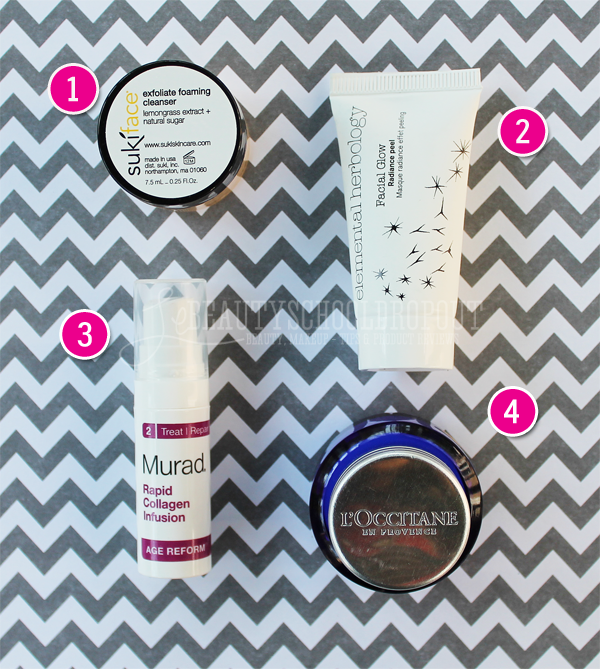 1.
Suki Exfoliate Foaming Cleanser (full size $32.95)
-This adorable citrus scent face scrub was fun to use and did a good job at exfoliating my skin. It's actually not harsh on your skin and it smells like lemon candy.
2.
Elemental Herbology Facial Glow (full size $64)
- After washing your face with the sugar scrub you put on this peel to help reveal a glowing complexion. I left it on my face for four minutes then rinsed it off. My skin felt sooo soft and smooth and I love this product. Perks? You only have to use it once a week.
3.
Murad Age Reform Rapid Collagen Infusion (full size $78)
- Fast acting, multi-tasking formula fights wrinkles and loss of resilience by promoting healthy collagen and hydration levels. Immediately restores a more youthful appearance. I have been looking for a new serum to rotate into my skin care. After using this serum my skin looked a bit firmer after a few hours.
4.
L'Occitane Immortelle Precious Face Cream (full size $58)
- Yesss! A L'Occitane product in my box. This face cream was rich and creamy and also had a lemon scent. It left my skin hydrated and smooth. I actually love L'Occitane skin care.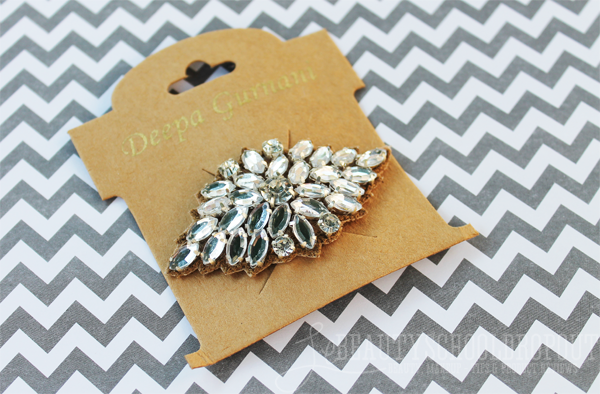 How beautiful is this
Deepa Gurnani Marquise Flower Clip
? It's beautiful art deco style reminds me 1920's Great Gatsby style. If I ever needed an inspiration to do my hair, here it is! It also retails for $40 normally, wow. I also like it because it's easy to clip into your hair, it's just a simple bend clip that snaps into place easily.
All Sample Society boxes come with easy instructions on how to use the products. I love how high quality the products all are.
Finally, look who came to play! Remy my lynx decided to say hello to all of you lovely readers today. :) I hope you enjoyed this post and thanks so much for reading. If you'd like to sign up to Sample Society, click
HERE
to receive 20% off your first order of shopping using the code
STAT4718
. Until next time!