Hello beauties!
How is everyone doing? I hope your Monday is off to a good start. November's Glossybox is here and it's quite good. Lets take a look at what was inside..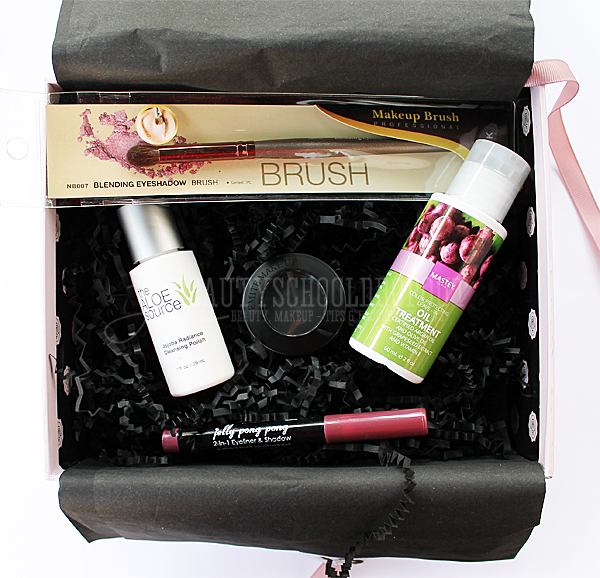 1.
Mastey Color Protecting Leave-in Oil Treatment with Argan Oil & Olive Oil (full size $40)
- Yes a hair oil! Thank you Glossybox for introducing me to the glorious world of hair oils. I put this oil in my damp hair and let my hair air dry. The result is hydrated and smooth hair. My cow licks even disappeared. Mastey's Color Protecting Leave In Oil Treatment is a special combination of Certified Argan Oil, Olive Oil, and GrapeSeed Extract. This unique combination provides the maximum protection and healing for color treated and damaged hair.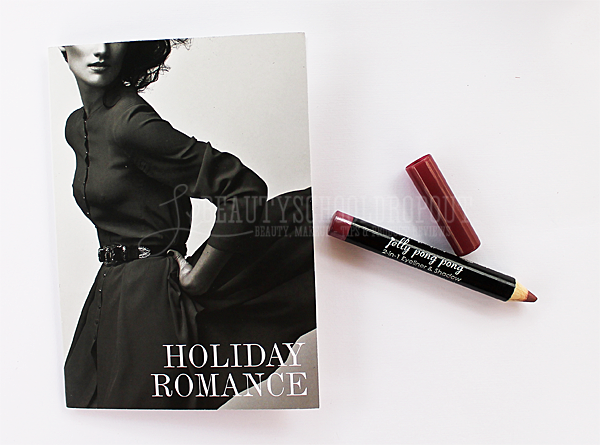 2.
Jelly Pong Pong 2-in-1 Shadow/liner in Plum (full size $10.50)
- This eyeshadow/liner glides on smoothly and easily. I like the application and the color was more of a mauve rather than a plum. The color didn't look too good on me, but it would look beautiful on someone else. A uniquely formulated crayon that doubles as an eyeliner for thick, precise lines as well as a perfectly-blended eye shadow. The exclusive combination of Italian-formulated waxes and pigments allows you to build up the colour, smudge or create bold lines quickly and easily.
3.
Nicka K Blending Brush (full size $5)
- Yess! A blending brush. I was just looking for a blending brush the other day and couldn't find a good affordable one. This one is soft and only five bucks. Score! Ideal for all over shadow, or for applying airbrushed, natural final touches to any eye look, our Nicka K Professional blending brush is a must-have, versatile addition to any brush collection.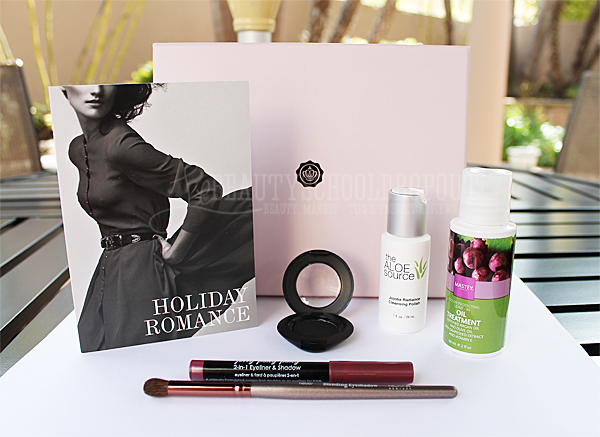 4.
The Aloe Source Jojoba Radiance Cleansing Polish (full size $30)
- This cleanser has small beads in it and smells just like aloe. This multi-tasking, sulfate-free cleanser effectively removes makeup, oil and impurities. Gently exfoliates with a combination of jojoba microbeads and alpha and beta hydroxy acids, while nourishing aloe vera soothes skin.
5.
Emite Eyeshadow in Dams (full size $27)
- What a luxurious product to give us Glossybox. I could see this eyeshadow being used for a smokey eye look, or even just as eyeliner.
What did you guys think of this month's Glossybox? Thank you so much for reading! <3