Hello everyone!
How are all of you doing today? I hope your Monday is going well and that you all had a great weekend. Today I will be reviewing
Bioderma's Sensibio H2O Michelle Solution
($33 for 500ml) a cleansing water/makeup remover. The first time I saw this product was when I was shopping with Yen in Little Tokyo. Then I decided to purchase it directly from Amazon. I'm a huge fan of buying my makeup online because I can usually get better prices for it.
For the longest time I was using Koh Gen Do's cleansing water and also makeup wipes to remove my makeup. However, after trying Bioderma I have to say that it is SO AWESOME. It's awesome because it works just as well as Koh Gen Do except it's much cheaper. To use it, I soak a few cotton pads in the solution and voila! It takes off all of my makeup completely, even my waterproof eye makeup.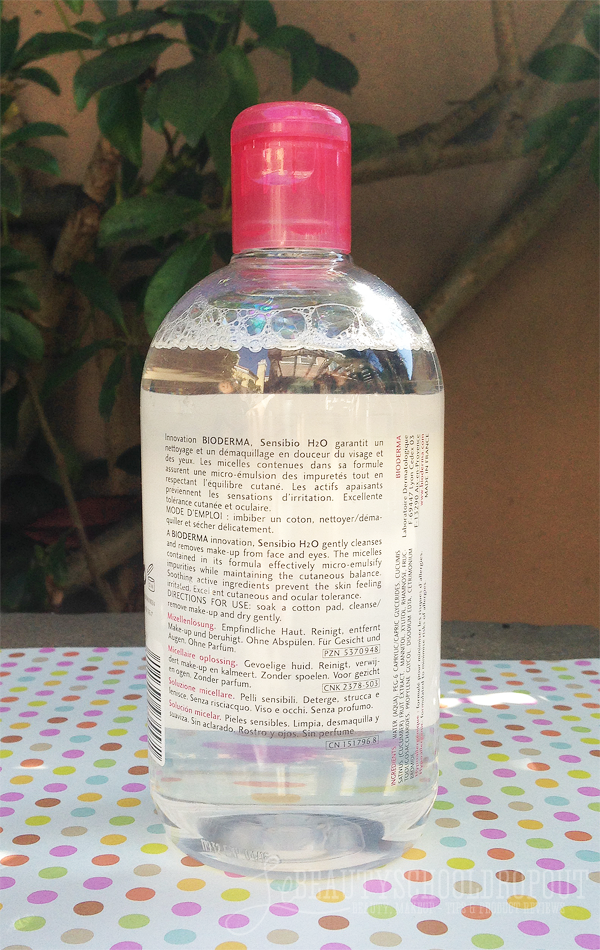 I definitely recommend this product for everyone and especially if you have dry or sensitive skin. The only gripe I have about this product is the cap. It's flimsy and would easily spill open if I were traveling with it. Have any of you tried this product before? If so, what did you think of it? Thank you for reading and see you soon! <3