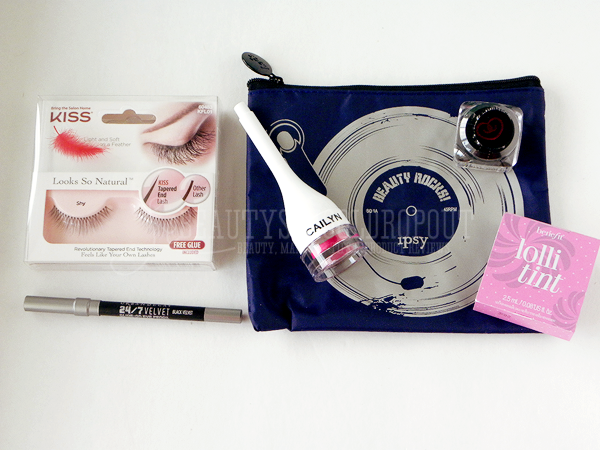 Cailyn Tinted Lip Balm in Acid Pink
retail $19 // I love this color, but it's definitely not for me. It is bright and extremely bold and I think I'm going to just gift this to a friend who would look fabulous in it.
Benefit Lollitint
retail $30 //
Candy-orchid tint treats lips & cheeks to a "pop" of dreamy sweetness. It's the flirtiest flush you can get from a bottle…and its smudge-proof, smooch-proof color lasts from A.M. to P.M. Talk about stain power!
Looks So Natural Lash by Kiss
retail $3.99 // I don't wear contacts, only glasses, so falsies never really work out for me. Instead, I'm giving these to my friend Noel.
Urban Decay 24/7 Velvet Glide-On Eye Pencil
retail $20 //
A must for smoky-eye fanatics: an ultra-velvety, plush version of our creamy, waterproof 24/7 formula. Create perfectly blended-out or rich, defined lines.
Ipsy's White Gold Shadow & Highlight Mousse
retail $3.99 //
Brighten your eyes and cheekbones with our radiant White Gold Shadow & Highlight Mousse. This smooth and creamy product is enriched with luminosity, providing a beautiful gold sheen finish. Its aggregate feature allows for the use as an eye shadow base as well as a highlighter.