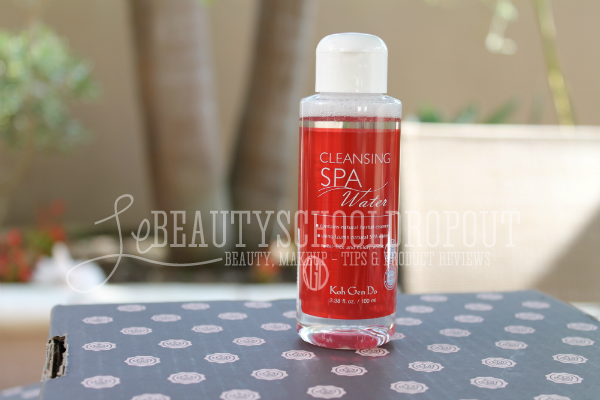 In my last Glossybox I was lucky enough to receive the
Koh Gen Do
Spa Cleansing Water. I've been using it for a while now and I'm actually pretty surprised at how well it removes makeup.
"From the Yumura Hot Springs in Izumo, Japan, comes pure water, rich with skin-absorbing nutrients, to replenish and rejuvenate as it cleanses. White Birch Sap, harvested only three weeks in early spring, contributes an abundance of minerals and xylitol as it lifts off makeup, oils and residue. No washing or rinsing required!"
I was definitely interested in this product. I've never used a cleansing water before and it was a nice alternative to the makeup wipes I usually use. It makes my skin feel really
refreshed
and also does a good job at removing makeup. However, at $39 for the large size I do feel a little bit hesitant to repurchase this product when I can pretty much get the same effect from using
Simple Cleansing Facial Wipes
. It's still a very nice product and I'm intrigued by the rest of the products that Koh Gen Do makes. Thanks for reading!