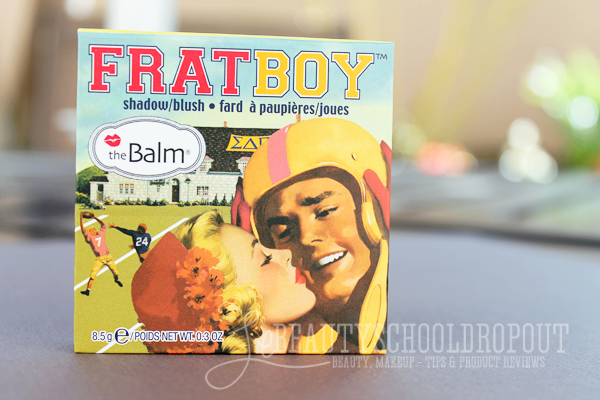 Hello everyone!
Today's review will by on the Balm's
Frat Boy
blush. I've accumulated a few peach blushes over the years, but a girl can never have too many blushes, right?
"This velvety smooth, peachy-apricot shadow/blush adds the perfect amount of color for a foxy flush so you look stellar around the clock. Frat Boy™ leaves you with a face that's pretty and polished. When you can't keep the boys away, blame it on the blush."
I have been eagerly waiting by my mailbox everyday to get this blush and I am so happy to finally receive it! The packaging is everything I wanted. Fun, pretty, and stylish. When I look at this blush it reminds me of hot men and that's never a bad thing. Anyways, I love how it has a snap magnetic closure, a mirror, and that it's travel size friendly. The color is a matte medium pink/peach and you ladies who love a good peach blush might just love this. It goes on light but builds up fast into a medium pink more so than a light peach. The color goes on
smooth
and lasts all day. I have no complaints about this blush and I can't help but smile when I look at it. You can purchase the blush at the website directly or at
Sephora
here. Swatch to follow.