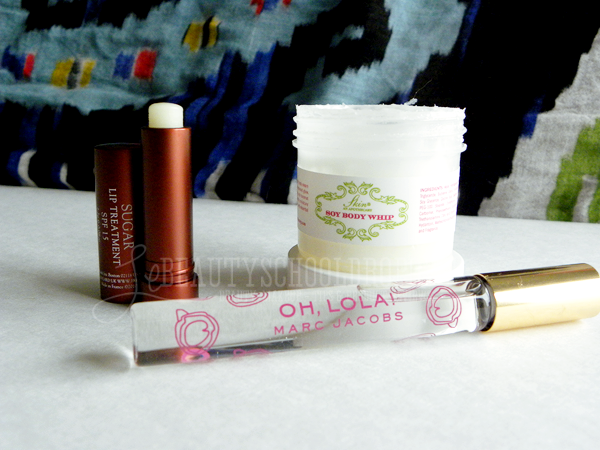 October has been a slow month for the both of us and we really don't have a lot of beauty faves, or at least for me. I have a lot of lip balms around the house whether it's in my purse, in my car, upstairs bathroom and downstairs in the living room. Just like bobbypins, I'm always losing them or misplacing them. In my upstairs bathroom, I have
Sugar Lip Treatment from Fresh
which I received from Sephora as my free birthday gift. I've been a huge fan of Fresh products for a
really
long time now and these really keep my lips moisturized when I'm sleeping. Should probably put one that doesn't contain SPF 15, but for now, it's working just fine. Another fave is
Skin an Apothecary
soy body whip in Poppy. I received this in my
September Birchbox
which I am absolutely in love with! I don't like to apply lotions that makes my skin greasy... mainly because my dogs sleep with me. So, every night, I crawl into my hairy bed and I don't like the feeling of their hair sticking to me haha The scent is a really light bouquet of flowers and it's really smooth and non-greasy. If you haven't tried their products, I highly recommend! Last beauty product is my Marc Jacobs Oh Lola roller ball perfume which is a new favorite scent. I just looked up their description and it says it has peony in it... no wonder I love it!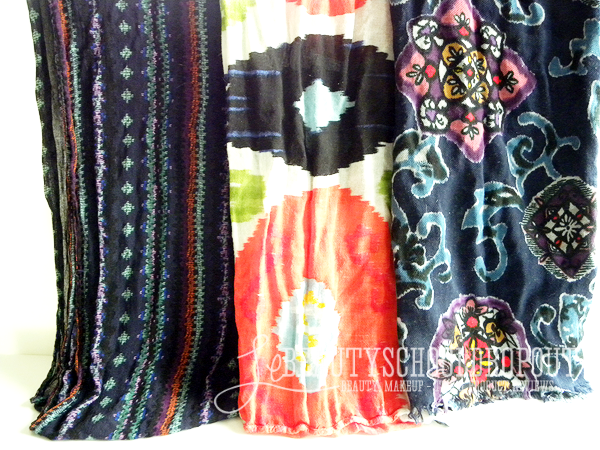 Lastly, with the weather here in the pacific northwest practically almost skipping Autumn all together, it has been cold. My husband actually picked up these scarves from American Eagle last year during Black Friday. Perfect all year around.
Anyways, hope all you East Coasters out there are safe and sound! Have a fun and safe Halloween :)
As for Jenny...For the month of October I give you my two favorite nail polishes. The first one is
Pink-A-Boo
from Essie. I've been searching for the perfect pink nail polish for a long time and came across this one in Yen's nail polish collection. It's such a pretty light pink that looks girly enough to satisfy my inner eight year old fairy princess, yet sophisticated enough to wear to work. Once I put it on I could not stop staring at it. I'm that in love.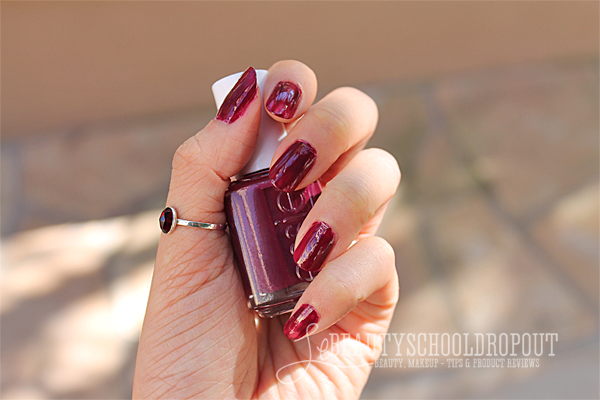 Next, I'm wearing my Vampire Diaries inspired
Bahama Mama
nail polish from Essie. It's a burgundy polish without sparkles. I like dark red nails because it's the fastest way to look polished without expending much energy. The formula is easy to paint with as well. I paired it with a beautiful handcrafted garnet ring that I picked up at
The Shangri-La
, which is a small jewelry shop at The Lab Antimall. The Lab has a lot of jewelry made by local artists, and it's a great way to find unique pieces for your jewelry collection.
That's all folks, hope you enjoyed our October favorites and hope you all have a fun and safe Halloween!