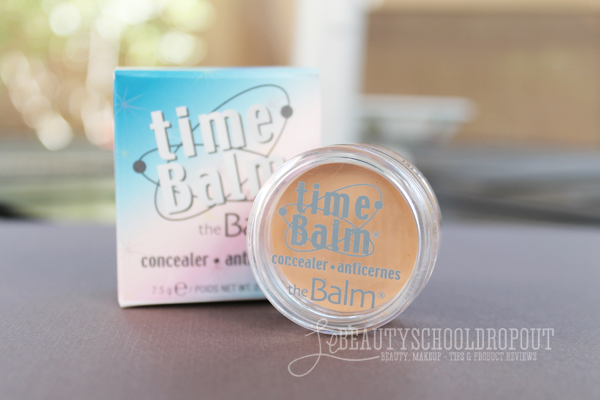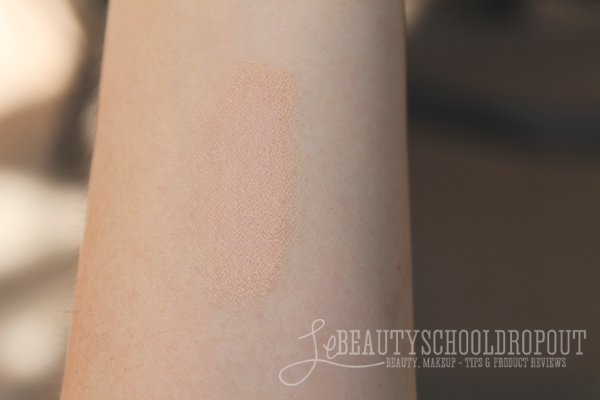 Hello everyone,
Recently I've decided to update my concealer to
the Balm's time Balm concealer
($18).
A beeswax-based concealer is packed with some hardcore science to help you fight wrinkles, conceal circles and look absolutely stunning around the clock. How to use: Pat timeBalm on in the AM and PM to conceal dark circles and protect your delicate eye area from environmental stresses. Apply it to a clean face before you go to bed to fight wrinkles while you sleep and wake up looking fabulous.
The concealer color light/medium works just fine for me, but I may try light next time to use it as an additional under eye brightener. The color of the concealer looks much darker in the pot than when swatched. Overall, I like how small the concealer is (great for girls always on the go). The texture is creamy and easy to apply with my fingers or sponge. The concealer is also buildable if you need more coverage. The only gripe I have with this concealer is it's ability to settle into fine lines. Even the most imperceptible fine lines around or under the eyes will be somewhat highlighted with this concealer. However, because it's hardly noticeable unless I squint into my mirror I'm still pretty happy with this concealer. I will use it until I hit the bottom, then I will move onto another one. I still remain a huge fan of the Balm's makeup products and can't wait to try more from their vintage inspired beauty line. If $18 is too much to spend on a concealer, then I recommend
Maybelline's Dream Lumi Touch Highlighting concealer
($8), a great alternative. Also, our thoughts sincerely go out to those affected by the hurricane. We hope all of our readers are safe and ok. <3