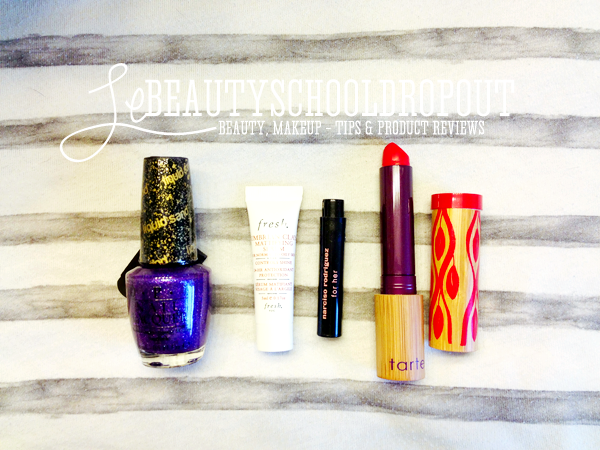 I was really excited for the
Man Repeller
collab box, but the wait was overwhelmingly disappointing. As we know, Glossybox has a tendency to show up at our door step closer to the end of the month and I got this box a couple weeks into February! So now I'm wondering how far into March til I receive February box. Aside from that, Glossybox is still by far my favorite beauty subscription box and this month was pretty good! I received 7 goodies which is pretty amazing. Sorry not all items are pictured, but I did link up on the bottom.
OPI "Can't Let Go" Liquid Sand Nail Lacquer
retail $8.00 // My nails currently do not agree to having any polish on, so I haven't tried it, but the color is this gorgeous purple color. I'm excited to try it and concept is pretty neat and definitely unique.
Fresh Umbrian Clay Mattifying Serum
retail $35.00// I wore this when hubby and I went to a show and after 3 hours my t-zone was not a shiny mess like it usually would be. Fresh is a great brand with a lot of amazing products and this definitely did not disappoint.
Narciso Rodriguez her Eau de Toilette Spray
retail $77.00 // Again with the perfume samples... this one is a more mature musky scent. It's not bad, but just not my favorite.
ESTÉE LAUDER Sumptuous Extreme Lash Multiplying Volume Mascara
retail $25.00 // Mascaras are not my friend. I have pretty short lashes and whenever I do put on mascara, there is no difference.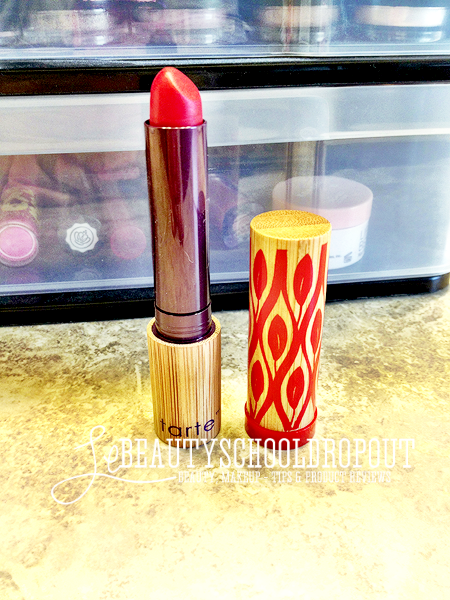 Tarte glamazon pure performance 12-hour lipstick in Fierce
retail $26.00 // This color is fierce alright! I
never
wear red lipsticks and my hubby said I looked pretty so that's always a good thing. I love how this lipstick is matte, bold and long wearing.
Sebastian Professional Potion 9
retail $19.00 // Styling my hair is nonexistent in my world unless you call me pulling it into a ponytail. I must of misread what this product is used for because I applied it after I shower and my hair was nice the next day. No frizz or anything.
LE MÉTIER DE BEAUTÉ Replenishing Daily Solution
retail $225.00 // The sample alone cost $19! YES, in that small foil packet, gold was inside. Honestly, this was my favorite product this month and I wish I had more, but I'm not willing to shell out $200. My face is incredibly dry and flaky right now and sadly this didn't fix that entirely, but still an amazing product!