Ever wanted to add bit of vintage glamour to your life? Look no further as
Besame
cosmetics makes beautifully packaged vintage inspired cosmetics that are reminiscent of the 1940's. Once in a while I want to escape into a make believe world where I can dress up and pretend to switch lives with an old movie star. Makeup to me is a form of fantasy and creativity, and Besame has really captured the Golden Era from their Art Deco designs and golden lipstick cases.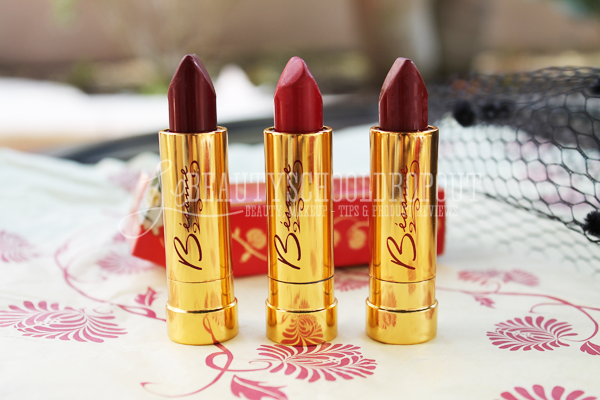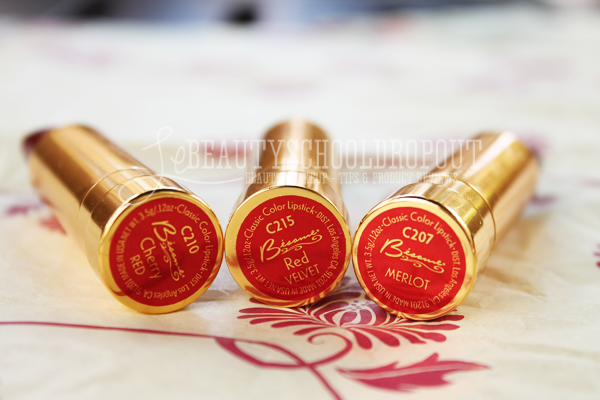 I went to the actual store and tried on all of their lipsticks. I ended up purchasing Cherry Red (a really bright red that makes me wanna wear my hair in a 50's ponytail and sip on a milkshake.) I also bought Red Velvet, which is probably my favorite color and a nice neutral red. Finally I also got Merlot, which is a deeper browner 1930's kind of red. Besame describes it as a subdued brick red.
I really love these lipsticks as they are creamy, long wearing, and opaque. The best part is that they have a range of colors which guarantees that you will find a color that suits you. The lipsticks are modeled after the 1940's lipsticks that were made from actual bullet casings. In contrast to today's lipsticks, they are smaller and more portable. Each lipstick comes in a velvet pouch and decorative cardboard box.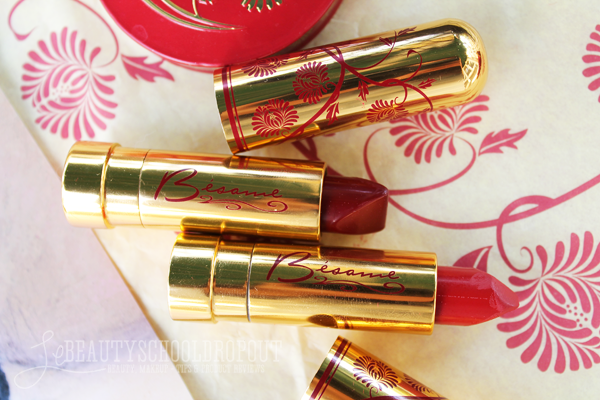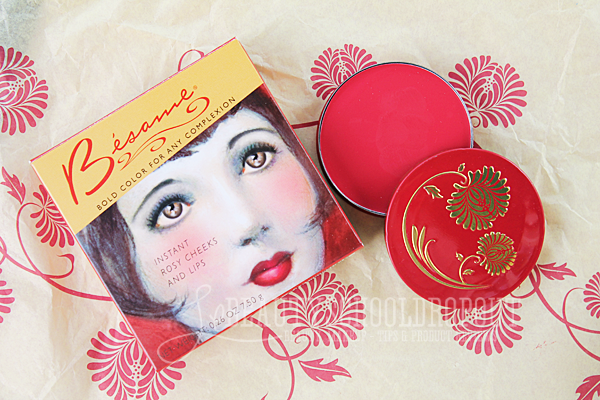 Furthermore, Besame sells a range of cosmetics from powders to this crimson colored blush. Back in the day women wore one type of blush which was this pink cream blush. You can easily apply this blush with your fingers or with a sponge. It gives me skin a light pink flush and it easily build able for more color. If interested you can check our their range of products
here
. Swatches of the crimson rouge and lipsticks to follow.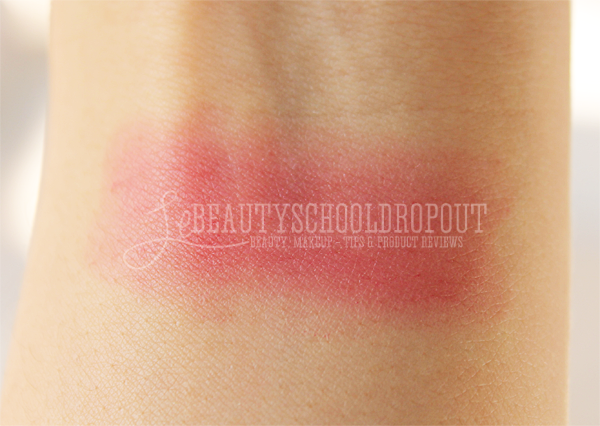 Crimson Cream Rouge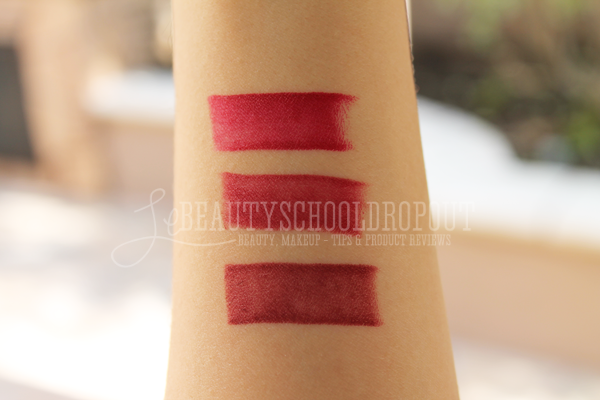 From top to bottom: Cherry Red, Red Velvet, Merlot