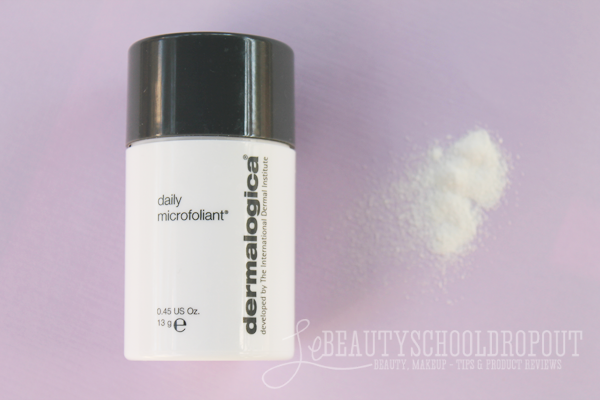 Hello everyone!
Today I will be reviewing
Dermalogica's Daily Microfoliant ($50)
. Years ago, I bought this exfoliator and I haven't found one that measures up to it. Therefore, I went back to Ebay to buy myself a trial version of the newly revamped microfoliant.
Having an exfoliator is really important to keep your skin smooth from dead skin cells. I remember trying to cut back on my exfoliant by buying cheap drug store brands (St. Ives). However, I soon saw that my skin looked red and irritated. I then found out from my aesthetician that cheaper exfoliants tend to use irregularly shaped beads which can cause micro tears in your skin. Not good!
With this information, I decided to switch back to a higher end exfoliant. This Dermalogica exfoliant is interesting, it comes out in a white powder and you have to mix it with water on your hands to get a creamy paste. It feels more like a face wash than an exfoliant because you can't really feel the beads in it. It's extremely gentle on your skin. The result is quite good where my skin looks smooth and bright. However, I feel like I have to scrub my face a few extra times with this product to get my skin and pores really clean. But I think that is still better than scrubbing too hard and damaging your skin. It takes a team of beauty products for me to get glowing skin, and a good exfoliant is one of those beauty products that I just can't live without.
P.S. Two more days until our giveaway ends. Feel free to enter below. Thank you! :)