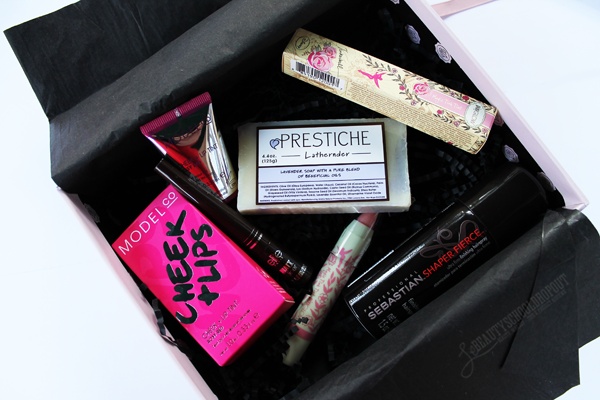 Hello lovely readers,
This month's
Glossybox
was great! There were at least three full size products and they were goooood full size products. I pretty much squealed with joy when I opened this month's box. Glossybox is really amazing because it's $21 dollars a month and you get high quality makeup and skin care items. Let's take a look at what's inside.
Pixi Magic Tink Tink (full size $16)
- I was so excited to get this Magic Tink Tink in my box. It's a color adapting lip balm that naturally enhances your lip color. On me, it turns my lips just a bit more pink. It's perfect for those natural makeup days. Also, the packaging is absolutely adorable! It's
fairies, pink, and super purse friendly.
Elite Models Matt Liner Matt Brown (full size $15)
Again, another product I was really happy to receive. I'm a huge fan of liquid liner because it's the only eyeliner that doesn't cause fallout on me and stays put all day. I've been wanting to try a brown or grey liquid liner for a long time now so I was really excited to get this. After trying this product out I have to say that I love it! I only use it on my top lash line and it's really good for precision lining or if you want to tight line your lashes. I will probably be purchasing a grey one as well.
Prestiche Essential Oil Bar Soap (full size $16.99)
- This oil bar soap looks and smells really lovely. Yen says that she really loves it and it made her skin really smooth! Also the scent is
pleasant and faint
after you towel off.
Sebastian Professional Shaper Fierce (full size $17)
- Who doesn't want more hairspray? I know I always could use some more hairspray. Since I am a yoga pant wearing graduate student that doesn't style her hair everyday I have yet to try out this product. I promise I will soon on my next schmancy night out and report back to you. :)
ModelCo CHEEK + LIP TINT in Rosy Red (full size $24)
- I love how Glossybox generously gives out full size products such as this one. I loved how the formula was really sheer and non sticky. The color is like a medium berry that didn't suit my skin tone but I'm sure would look really pretty on someone else.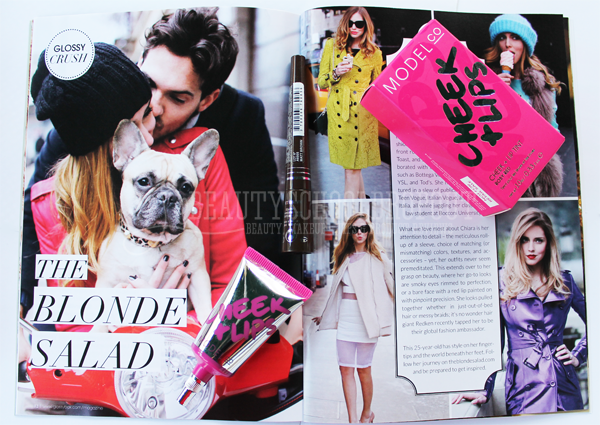 Well, that's it for this month's box! I really hope you enjoyed this post and thank you again for stopping by and enjoying. Have any of you tried
Glossybox
? If you have, feel free to leave a comment and let us know what you think of it. Until next time, much love and see you soon. :)