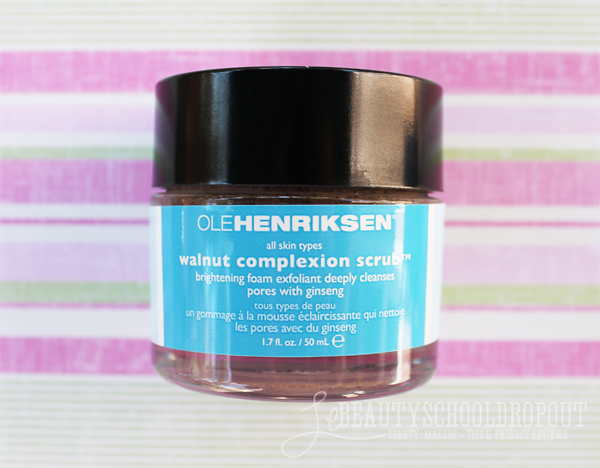 Hello everyone!
How are all of you doing? Sorry its been such a long time since my last post. I've been pretty maxed out on beauty products and now I'm trying to slowly work through my pile o'goodies. :D I'm actually out of town right now and blogging from Germany.
Today's review will be on
Ole Henrikson's Walnut Complexion Scrub ($24)
. I'm a huge fan of Ole Henrikson products because they're affordable and I always see results on my skin. This exfoliator is like a brown grainy paste that comes in a decent sized jar. You scrub your face twice a week in place of your usual cleanser to reveal younger and smoother skin. So far I like it more that the Dermalogica one because it cleans my face really well. The only thing you have to be careful about is using it gently otherwise it can be too harsh. It smells like fruit, it works well, and I would repurchase it again.