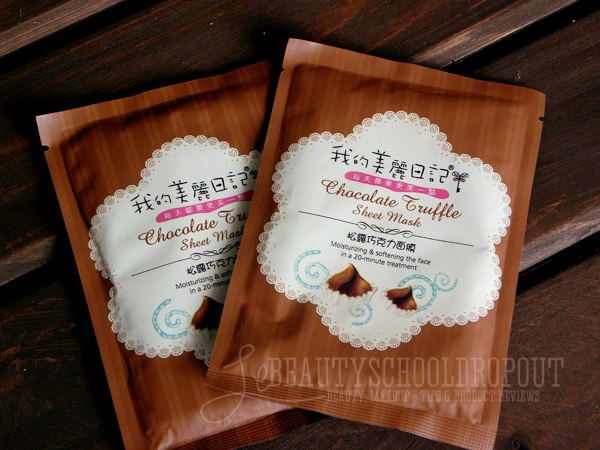 I have an addiction and hoarding problem when it comes to these face sheet masks. The first time I ever tried a face sheet mask, I picked them up from a nail supply store in Garden Grove, CA and from then on, I've been hooked! Most American face masks, you apply, wait and wash off. While Korean sheet masks are already soaked in it's serum and you apply, wait and that's it. Most packages say to wear it for 15-30 minutes, but that always leaves your face pretty wet so I like to leave it on for about a hour or so til it's semi-dry.
I'm telling you, this stuff is
amaziiiiing
. Especially when my face is feeling dull and tired and these masks really helps moisturize and makes my face feel more alive. I like to do one at least once a week or bi-weekly. On top of that, the chocolate truffle scent smells amazing! Chocolate truffle on your face? Yum! I purchased a box of these for $16.99 at
Uwajimaya in Renton, WA
. You can also find similar sheet masks on
walmart.com
.