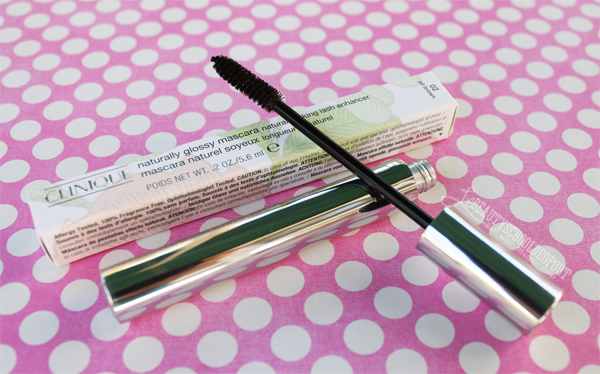 Hello everyone,
Recently I have been on a mascara kick. I've been searching high and low for the perfect drugstore mascara because hey! Why spend 30 on brand name mascaras when I can get them way cheaper? Right? I first started with Clinique which is still pretty fancy, but has a much lower price than the last mascara I tried which had a 30 dollar price tag (waaay too much). I thought
Clinique's Naturally Glossy Mascara in Jet Brown ($16)
was mediocre. Honestly, I was really excited to try it out but it fell short of my expectations. It's not that it was bad, it's just that I had much higher expectations after reading the good reviews on Sephora.
First, I really liked the color. The brown is perfect dark chocolate brown which matches my hair just right. However, the mascara I got felt like there wasn't much in the tube. I really had to swish it around to get some goop on my wand. Then, it has quite a bit of fallout. After wearing it I ended up with raccoon eyes a bit. Overall, it definitely is not a volumnizing mascara but it does give some length. I would say that it's a much less dazzling version of Lancome's Definicils mascara.
I probably would not repurchase this item again and would opt for something comparable yet cheaper such as
Boot's No7 Extreme Length Mascara ($8)
instead.
What are your favorite mascaras? Let us know in the comments below! Thanks for reading. :)