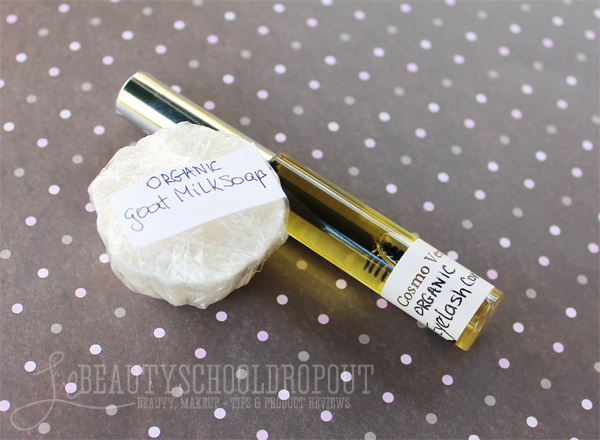 Hi everyone!
I am so excited today to share with you my new discovery of
Organic Eyelash Conditioner ($11.50) by Cosmo Verde on Etsy
. Have you guys tried Etsy before? It's an online shopping community where you can buy all sorts of handcrafted items. Basically, it's like the greatest online farmers market EVER.
Anyways, I came across this organic skin care store called
Cosmo Verde
when I was looking for organic eyelash serums. I decided to purchase an organic one because many of the eyelash growth products on the market today have harmful ingredients that can cause permanent side effect damage such as iris discoloration. Yikes. Not to mention how expensive they are!
The one that I got from Cosmo Verde is completely handmade and made from natural ingredients such as castor oil, grapeseed oil, and jojoba oil. The results? It actually works! I've been using this serum for three weeks now and I saw most of the length growth happen in the few first days. I also saw a few of my lashes come out, but they were quickly replaced with new ones growing in. After three weeks my lashes are slightly longer and stronger looking. Since I have really sensitive skin, I can tell you that I am really thrilled that I haven't had any allergic reactions from it.
I use it after I've washed my face and before I go to bed. It comes in a clear tube and you brush it on like you're wearing mascara. The seller even gave me a free sample of organic goat milk soap too, which I love. I'm so excited with this product and I can't wait to share my discovery with everyone. Thank you for reading and I hope you all have a great week! :)