Last month, an Etsy seller had added me to their circle, so I favorited her shop. She contacted me and offered me an extra discount on top of her grand opening discount which of course, I couldn't refuse. I browsed her shop and I chose 2 colors for me (perfectly peach and darkest night) and 2 colors for the giveaway which one of you lucky readers won.
Since she was a brand new shop, I helped her create a banner header which she is currently using on her
Facebook page
as well as a couple button ads. So, with that, she also included a couple more freebies like the eyeshadow primer, Starry Night and a couple other colors which was part of the giveaway.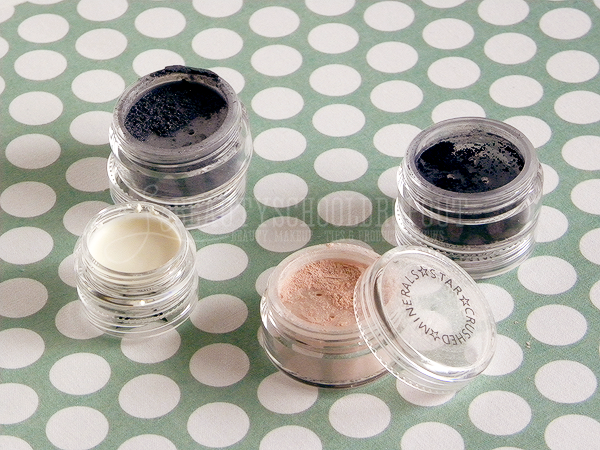 Star Crushed Minerals
is 100% natural, handmade mineral cosmetics. Cruelty free, Paraben, Sulfates, Petrochemicals, Talc, Cornstarch, Bismuth Oxychloride, Fragrance, Chemical and Preservative free. I also like that some of the eyeshadows can also double as an eyeliner which is probably why I chose darkest night to test out.