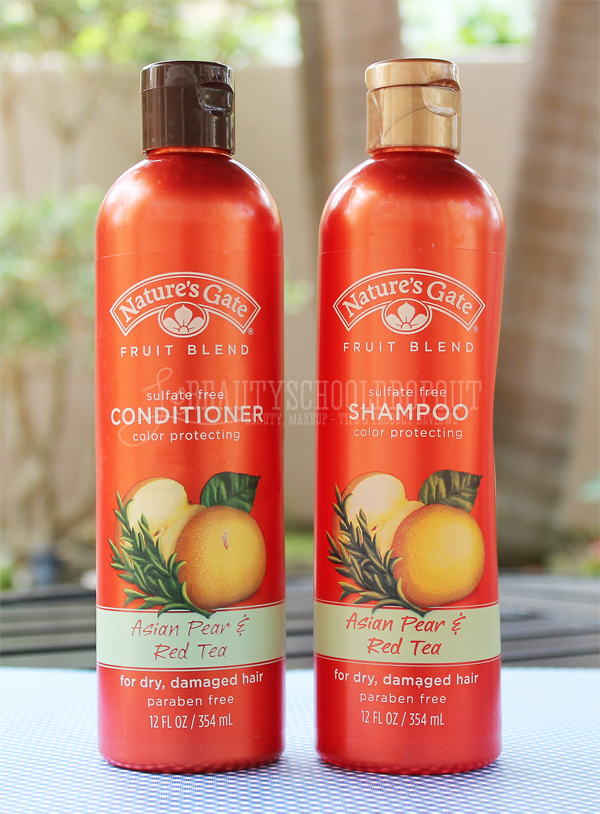 Hello everyone!
Today I will be reviewing
Nature's Gate Asian Pear & Red Tea Shampoo and Conditioner ($9 each)
. How are all of our lovely readers doing? I hope everyone is having a fantastic summer. I know I am really enjoying the summer sun and just being outdoors. Anyways, back to the review. So, this is actually the second time I ended up buying a shampoo from Nature's Gate. I have mixed feelings about the results of the product, but the smell, ohhh the smell is ridiculously good. It smells exactly like freshly crushed pears in a bottle. Soo good, right?
I'm just a sucker for good smelling products. The shampoo and conditioner itself are good, but not great. I have extremely dry hair and I still need something a bit more conditioning.
Redken's All Soft Conditioner is a really good one
. Also, something about this shampoo causes my scalp to flake. Gross I know, sorry. After buying this shampoo for a second time and seeing the same issue, I don't think I will be purchasing it again. I may however keep the conditioner in my steady rotation of shower items. A little bit of Asian pear conditioner never hurts anyone. :)
What are your favorite shampoos and conditioners? Let us know in the comments below!