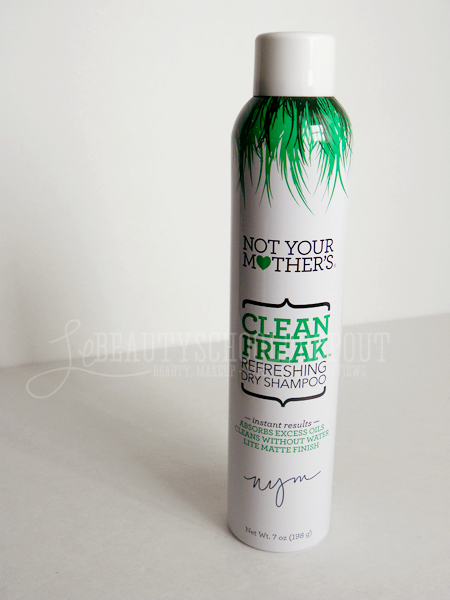 In the last 2 years, I have started to test out some dry shampoos instead of washing my hair every single day.
Yes
, I know that washing your hair daily is bad for your hair and scalp, but I have an oily scalp and I usually look like a giant grease ball the next day if I skip a day.
Last year I had read rave reviews on
Dove's invigorating dry shampoo
and I had to give it a go. I purchased it twice and was incredibly disappointed! Don't get me wrong, the product itself
worked
, but I only got one use out of each can. I'm completely serious. I'm even one of those weirdos who likes to pick products from the back of the shelf to insure I have an unopened package. Huge disappoint and since then I've looked at a lot of dry shampoos, but I refuse to pay more than $10 for a can. Probably because I didn't want to spend a lot and only get one or two uses out of it.
More than a year later...
Not Your Mother's clean freak refreshing dry shampoo
was discovered and has forever changed my life. This stuff is
amazing
! I kid you not. At about $4-5 for a 7oz can, I have used this 4 times already and I have still more uses to go. There's nothing like waking up to oily hair but too darn lazy to wash it... spray spray spray. Wait and comb. BAM! The oil in your hair was absorbed, you get VOLUME, your hair smells nice and fresh and no one would of guessed you skipped washing the night before. I'm telling you guys... this is a must try!
If you guys use a dry shampoo, what is your favorite brands?