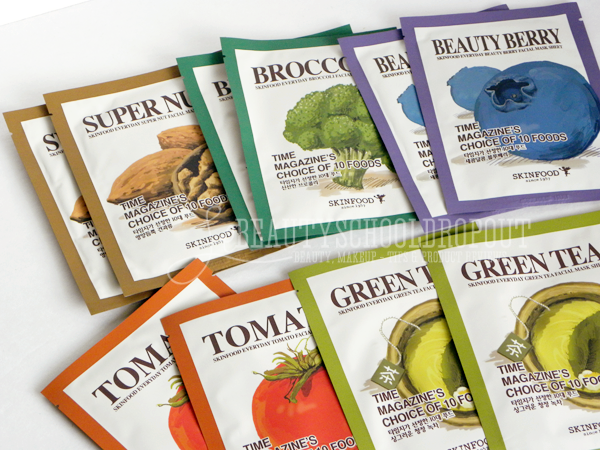 More gems from Korea! Before my Husband came back to the States, he randomly went into a store that he knew nothing about and picked these out for me. Little did he know, he walked into a Skinfood store! *jealous* The packaging is different then what you would normally find in their store unless maybe you live in Asia. I'm absolutely addicted to face sheet masks!
The blueberry one helps prevent skin damage. The tomato face mask helps smooth and purify the skin. Broccoli promotes a healthy glow. Green tea helps smooth skin with cooling moisture and super nut transforms dry, rough skin into a soft texture. I've only tried the blueberry one and personally, I didn't like that it left my face a little goopy and sticky after taking it off, but my face did feel pretty nice the day after.
What are your favorite face masks?