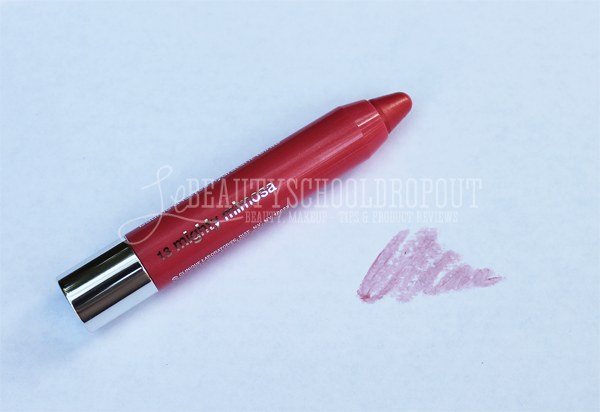 Hi beauties!
How are you all doing today? So I am back today with another one of my favorite Clinique products, the amazingly awesome Chubby Sticks. To be honest I just love lipstick crayons. They're so easy to use and I like how they look like markers.
Today's review is on the chubby stick in
Mighty Mimosa ($17).
This one wears like a sheer strawberry pink and it's sooo pretty. It pairs perfectly with my cheek pop in peach. This is just one of those simple little makeup staples that fills my heart with joy.
If you like the really natural makeup look and don't mind reapplying your lipstick, then Chubby Sticks could be great for you. Personally, I prefer a stronger eye look, so I try to keep a more natural lip look.
What do you guys think of Chubby Sticks? Thank you for reading this post and I will see you soon! :)